Hermoupolis guitar festival announce the 17th International guitar Competition as part of the 27th edition of the Festival.
The competition is open to all classical guitarists, irrespective of nationality.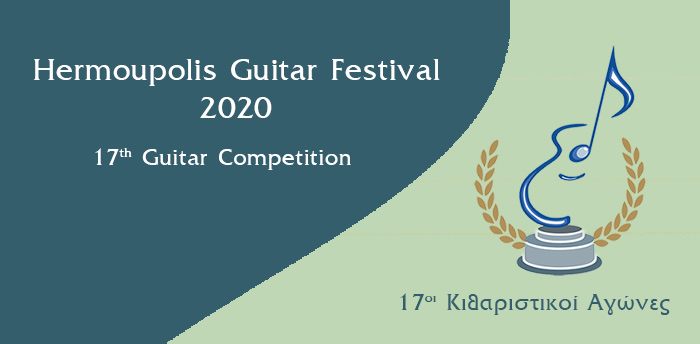 There will be 3 age categories and the competition will be conducted in 2 rounds
(The A Category -up to 14 years old – has only one round)
Elimination round will be held on Sunday July 19, 2020.
Final round will be held on Thursday July 20, 2020.
(Up to 6 competitors will be chosen for the Final round).
Both rounds will be open to the public.