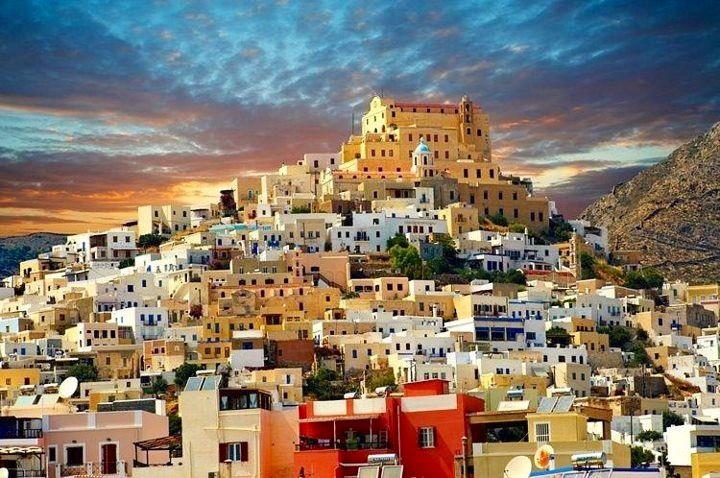 The first town! Small, picturesque, medieval town. It perches on the central and higher hill of the island crowned by the church of St George, the Catholic Cathedral, on its peak.
 
The first inhabitants settled on the top south and east side of Ano Syros, to protect themselves from the pirate raids.
 
The foundation and the life of the town is closely related to the Frankish domination in Greece.

In 1207, when the Crusaders occupied Constantinople, Markos Sanoudos from Venice took most of the Cyclades islands and Syros in the name of the Doge Errico Dandolo and founded the well known Duchy of Naxos. The new house estate is inhabited by a consistent Catholic population.
It is worth visiting this beautiful town in which each old house and each church is a700-year-old monument.
 
It is the town without noise or pollution since its narrow roads are for people not cars.