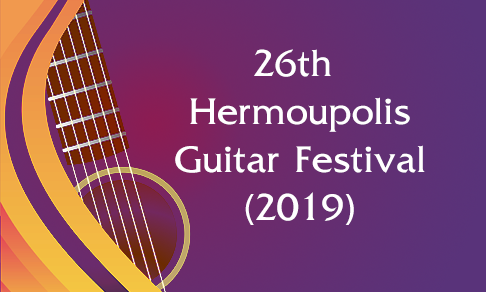 The strong links between Hermoupolis Guitar Festival and the capital city of Cyclades are once again demonstrated through the unbelievable attendance of locals and visitors to the events of this year's 26th event.
Thanks to its high quality and unique friendly atmosphere, the festival under the artistic direction of Angelos Nikolopoulos has managed to gain admiration from fans who follow it every year with the same love and devotion.
Aim of Hermoupolis Guitar Festival, which besides being a "strong cultural paper" of Syros is considered one of the leading festivals in Greece, is to present every year fresh ideas that will inspire and entertain a diverse audience.

Friday, July 26 "ΚΟΙΝΙ ΓΝΟΜΙ"