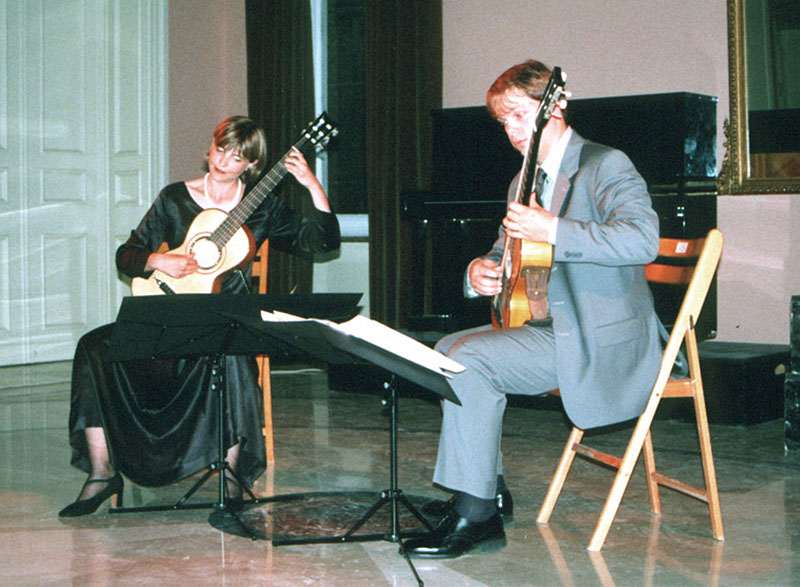 We would like to point out the European dimension of this event, which seems to us a very valuable contribute to the unification and artistical communication between musicians and audience, It 's a most precious contribute to the European cultural landscape.
The artists, coming from Europe, America and Asia held their performances in different locations all over the city of Hermoupolis in splendid scenografies such as public gardens, neoclassic houses and villas, which guarantee a good affluence of the audience.
One of the most important peculiarities of Syros is, that it has perfectly conserved its traditional shape as it was ever; influences of modern seaside-tourism is few, so that the island is of interest prevalently for its cultural aspects in the city of Hermoupolis with its two hills, the beautiful neoclassic architecture and the flair of a vivid city, able to offer hospitality without loosing its Greek identity.
"Duo Ghiribizzo" – November 2000