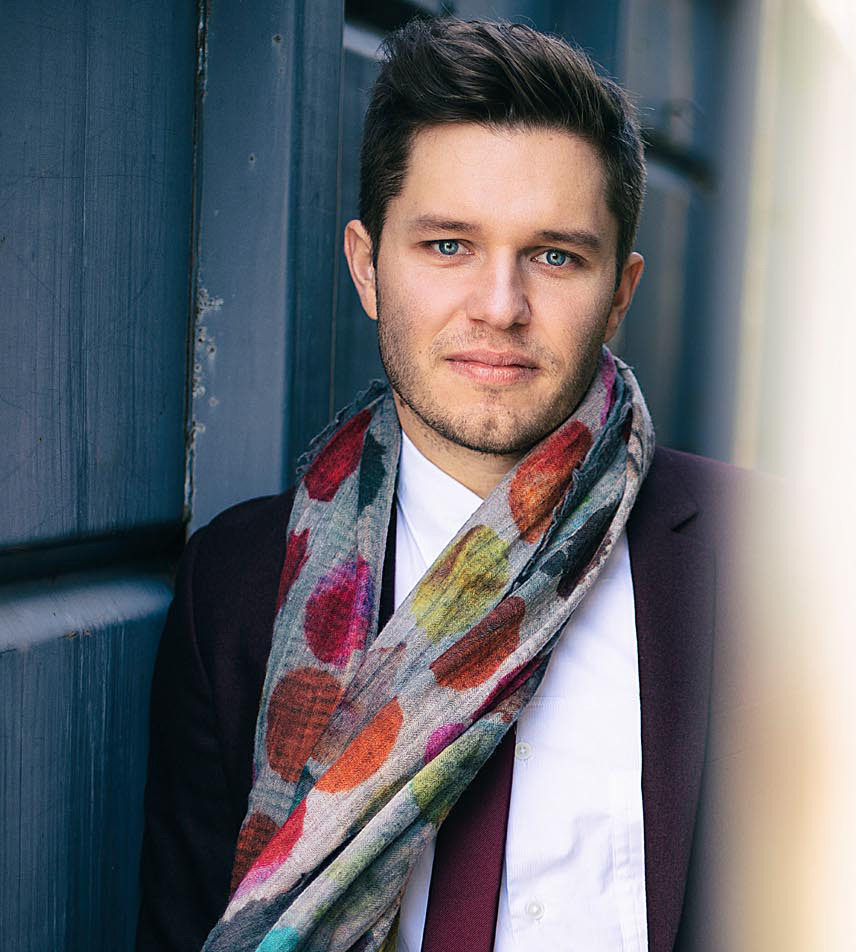 Daniel Valentin Marx began playing the guitar at the age of seven as a student at the Music School of Erding. He studied with Susanne Schoeppe, instructor at the Musikhochschule München, as well as with his most important teacher, Roberto Aussel, at the Hochschule für Musik Köln, where he earned both his Bachelors and Masters degrees with distinction. A Thornton Scholarship subsequently enabled him to pursue graduate studies with the musicians of the LAGQ (Los Angeles Guitar Quartet) and Pepe Romero at USC Thornton School of Music in Los Angeles. He has worked with leading personalities of the classical guitar world at numerous academies and masterclasses.
Marx is the winner of over 12 international competitions, awards, and scholarships in Europe and America (22° International Guitar Competition Hermoupolis, Greece (2014) // 15° Concorso Internazionale Luigi Zanuccoli, Italy (2017) // 11° Pacific Guitar Festival, USA (2016) // American Guitar Society – Bickford Competition, USA (2017) // Deutscher Musikrat – Förderprogramm Klassik (2021) // DCS-Award – International Guitar Research Centre – University of Surrey, England (2019) // BSCWPromotion, Germany (2018) // Thornton Scholarship, USA (2016) // DAAD Scholarships, Germany (2012), etc.). He gave performances in North- and South America, Europe, Australia and Asia, being featured in such venues as the Bing Theater of the Los Angeles County Museum of Art (USA), Apollon Theater (Greece), Hakuju Hall (Japan), Vallisa Auditorium (Italy) and at WDR Funkhaus Wallraffplatz(Germany). He gave his orchestral debut at the age of seventeen as soloist with Erding Chamber Orchestra. His internationally, highly acclaimed debut album "The Italian Recital" was released in late 2018 by GENUIN classics.
Daniel Marx has performed in recordings and broadcasts for BR, WDR, Radio Nacional Argentina, Classical KUSC, Radio Vaticana Italia, SBS Radio Australia and the Arte television channel. In addition to the classical repertoire, he dedicates much of his attention to the discovery and creation of new works for guitar: firstly, through transcriptions (which have appeared with the Canadian publisher Les Productions d'Oz and video label Open Strings Berlin), secondly through collaborations with composers and thirdly through his chamber music projects, such as his duo with Rainer Seidel, Solo-Bassoonist at the Munich based BR-Philharmonic. In the latter case, the two musicians have carried out their vision to create a concert repertoire for the combination of guitar and bassoon. Marx is the artistic director of the guitar festival in his hometown of Dorfen. As winner of the Doctoral College Studentship Award 2019, he is pursuing a practice-based Music-PhD in Guildford, England, at the International Guitar Research Centre of the University of Surrey, under the tutelage of Prof. Stephen Goss.