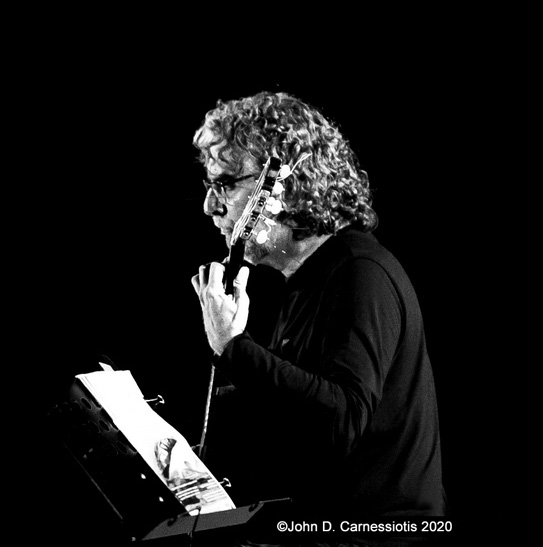 He studied guitar with Vangelis Boudounis at the National Conservatory of Athens and Counterpoint, Fugue and Composition with Diamantis Diamantopoulos.
He has performed in many live shows, mostly with chamber music ensembles. Nikos Chatzieleftheriou has participated in many international festivals and events, radio and tv shows, recordings and publications.
He is the founder  and conductor of the music ensemble "Guitarte Ensembe", since 2005, which performed many original modern compositions and transcriptions of various styles and eras (CD "Traces" and "4 Concerti grossi…a preparar l'avvenire). He has also performed various transcriptions of many different styles and music eras.
He has composed and performed music for guitar, ensembles and also composed music on poems by Kavafis, Pessoa, G.A Bequer and for theatrical plays by Lorca (Yerma), Shakespeare (King Lear) and Aristofanis adapted for kids (Birds, The Acharnians, CD "Aristofanis junior", ekfrassis productions), etc.